Let's create your own game that runs on PC and Smartphone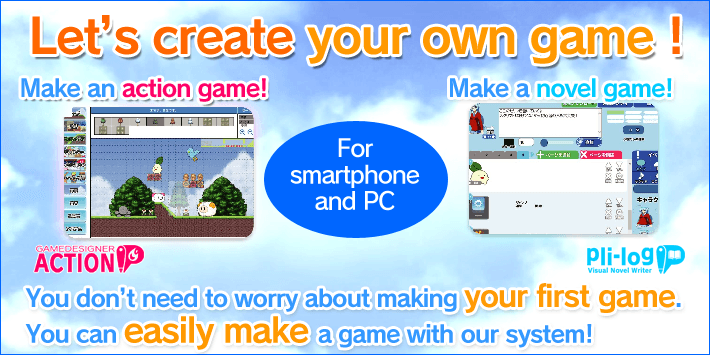 The game distributing service "PLiCy" lets you not only play games but also
create your own games!
Publish the game you made, and let other people play the game!
You can easily create even an action game which seems difficult to make, and can play it in smartphone too!
Of course you can play it on any PC!
Let's make a game in PLiCy and let everyone play your game on a smartphone!

You can create a game like this
Action game
Role Playing Game Sample
Novel game
You can put the game on a blog and play it!
I can make a game easily even the first time!!
You don't need to worry about making your first game.
You can easily make a game with our system!
Let's make a game now!
Make an action game!
Make an role playing game!
If you want to create a role playing game, use Game Designer World!
You can make a game without login!



Make a novel game!